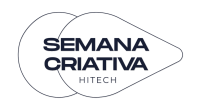 Creative Week is an immersion in HiTech Universe, where you can closely follow our work in research Center and develop, together with our team, Law Suit that help transform the jeans in a current, versatile, elegant and sustainable.
This is yet another exclusivity that HiTech provides to its customers from all over Brazil.
Valdeci Estrela
Raff's Lavanderia
"We had a productive week that resulted in an entire collection. Thanks!"
01.

"We had the entire HiTech team developing a sustainable collection for us!"
02.

Frank
Giassi Private Label
"Participating in Creative Week is an enriching experience and opened our vision beyond daily reality"
03.

Jaqueline Macedo
NS do Carmo
"The Creative Week brought innovation, trends and perfectly fit into our clients' branding"
04.

Marielle
Souza and Cambos
"Creative Week brought innovation, technology, sustainability and new processes!"
05.
"HiTech opened the doors for us to different processes and exchange of knowledge. Thank you very much!"
06.
Find out more about how we can optimize your production!